June 29, 2020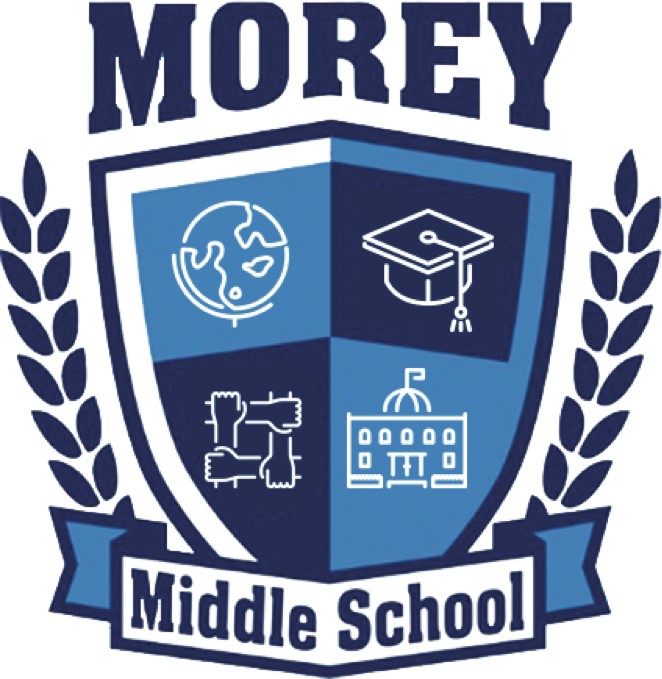 Dear Morey Families: 
We are so excited to welcome you and your student to school this August! 
Registration: is currently set for Thursday, August 6th and Friday, August 7th. This year, you can do all of your registering online, including verifying student information, paying school fees, ordering PE uniforms, etc. We encourage everyone to register online this year and will send out clear steps on how to register in late July. If you must do in-person registration, you can come to Morey August 6 from 3:00 pm – 7:00 pm or August 7 from 8:00 – 11:00 am. If attending in-person registration, social distancing guidelines will be implemented and masks must be worn while in-building. 
In-Person & Remote Learning: Last week, Denver Public Schools announced a plan to return to full, in-person learning with health precautions in place for students and staff in August. This plan was developed in response to guidance provided the Metro Denver Partnership for Health. 
The school district will also provide an option for completely online learning for grades K-12 in order to support students who prefer not to return to school in-person. DPS is requesting that all families complete a survey by July 10th related to interest in on-line learning and transportation needs. This survey can be found at: https://survey.k12insight.com/survey.aspx?k=RQsUPPTYsQWRsPsPsP&lang=0&data=. 
As so many are impacted by the pandemic, Morey's PTO has a mobile resource center for families in need. Please fill out this survey if you need support. 
Back-to-School BBQ: Sadly, our annual Back-to-School Community BBQ will be cancelled due to COVID-19. Students will get their class schedules the first day of school. 
First days: The first day for 6th grade students is Monday, August 17th (we call it "Morey-entation"). Our 6th graders will use this day to orient themselves to the building, learn how to use lockers, and build community with their classmates. The first day for 7th & 8th graders is Tuesday, August 18th. 
Electives: Being a small school, we only have four elective classes for each grade level. Students will not need to pick their electives this year. All students will receive all four electives at some point in the school year. 
School Start/End Times: Over the summer, Morey's bell times were slightly changed as a way to help the district streamline transportation services and save money. The adjusted start time is now 7:40 am and the end time of 2:58 pm. 
Download the Morey App: Morey uses the Flyer School App for much of its communication. If you don't already have the Flyer App, download it (it's free) to your device. Then click the + sign to add a school and search "Morey." Once you've added Morey, you'll get the most up-to-date information.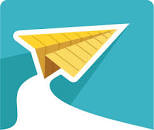 School Calendar: Even though Morey is an innovation school, we follow the Denver Public Schools calendar. The only exception is the last day of school for Morey is Thursday, May 27th, instead of the half day most DPS students have on 5/28. 
School Supply List: Please see following post on this website.
In-Person Registration Options: 
Thursday, August 6th: 3 pm to 7:00 pm in East Gym Friday, August 7th: 8 am to 11 am in East Gym 
Calendar of Events: 
July 13 First PTO meeting (online) August 6 & 7 In-person registration (if unable to do it online) August 17 First full day for 6th graders ONLY August 18 First full day for all students September 7 Labor Day – No School 
September 15 Back-to-School Night (in-person or virtual, TBD) 
Communication: We mainly communicate 3 different ways: 
Weekly email and phone message called, "The Friday Things To Know." 2. The Flyer App (as mentioned above) 3. Facebook –

https://www.facebook.com/MoreFromMorey 
We also have a school website, http://morey.dpsk12.org, that has a lot of overall information, but not the day-to-day events and news. Among other things, you can get information on: 
School Supply List (in the following post) 

School start and end times (7:40 am to 2:58 pm) 

Student systems and procedures 

Student handbook 

Information about our staff 

Carpool information –

www.waytogo.org

– SchoolPool – password Morey Mustangs 

Link to add lunch money to your child's account 
Please keep your telephone and email contact information up to date. 
Frequently Asked Questions 
I registered online. Do I still need to come into the school? Nope! You can do everything online this year including verifying student information, paying school fees, ordering PE uniforms and applying for free & reduced lunch status. You could also call the front office at 720-424-0700 and someone will direct you to the right people. 
How do I pay for school fees online? Fees may be paid for through www.MySchoolBucks.com. In July, Ms. Katie Mohr, our school secretary, will invoice your student for school fees. This should generate an email notification to you with a link and directions for how to access MySchoolBucks and pay for those fees. 
When does school start this year? 
August 17, 7:40 am – 2:58 pm for 6th graders only August 18, 7:40 am – 2:58 pm for all students 
Why do 6th graders start earlier than 7th and 8th grade students? Middle school can be a little intimidating for 6th grade students. Having a special day for 6th graders gives these students an opportunity to orient to school prior to starting classes. 
What are the school office hours? The office hours are 7:00 am to 4:00 pm. If you need to reach someone after hours, please leave a voicemail in the main office and the appropriate person will receive the message the next morning. 
When is Back-to-School Night at Morey? It is Tuesday, September 15th from 5:30 pm to 7:30 pm. Traditionally, this has been an opportunity for families to hear from school leadership, visit your child's schedule, and hear about new and ongoing programs at Morey. With COVID-19, we are unsure if this event will be offered in-person or virtually. 
My child receives free and/or reduced lunch. Do I need to re-apply? Yes, you will need to go to https://www.myschoolapps.com/ and fill out an online form. You'll need to know your child's 6-digit DPS ID number to complete the application. If you need any help with the application, please contact our cafeteria manager Rose at 720-339-9247 or email at rosario_diaz@dpsk12.org. 
My child is in the HGT program. How can I learn more about this program? There will be an Highly Gifted & Talented Parent Orientation Night held one evening in the last week of September. Once we get the date finalized on our schedule, we'll send out more information. Ms. Bertie Fiz, our HGT Coordinator, is also someone you could reach out for help with questions at bertie_fiz@dpsk12.org or 720-424-0706. 
When will my child receive his/her schedule? Your child's schedule will be provided on the first day of school. Even though you may be able to see the child's schedule on Parent Portal, we anticipate the schedule will frequently change to accommodate the newest COVID health regulations. What you see in early August may not be the real schedule until the first day of school. 
Where can I get more information on Morey's innovation plan? Morey is an innovation school. We have some waivers through the district that helps us to personalize learning for students. You can find more information on our innovation plan at http://morey.dpsk12.org. 
What is Morey's cell phone policy? Students cannot carry a phone anywhere in the school building during school hours. Cell phones are to be locked in newly-renovated student lockers or left at home. This is the fourth year of our "no cell phones" policy. If parents need to reach their child, they call the main office, and we'll bring the child to the office. 
How do I pay for lunches? Lunches may be paid for through www.MySchoolBucks.com. Once you're logged in, you will select "Cafeteria" to load money onto your child's account. 
Do I need to purchase school supplies? The school supply list can be found on the Morey website (http://morey.dpsk12.org) and should also be included with this letter. Our PTO is also selling EduKits at https://www.edukitinc.com/schools/340/Morey-Middle-School. EduKits should be delivered in time for the first day of school. 
What other enrichment opportunities will be available DURING the school day? Students have several opportunities for enrichment unique to Morey Middle School: Discovery Seminar, and Spring Discovery Week. 
Discovery Seminar

Students will have an opportunity to participate in a weekly enrichment class, known as

Discovery Seminars

​

. These classes are based upon unique staff skill sets and passions and will be offered dependent upon the level of student interest. Classes will begin the second week of September. Students will take a different Discovery Seminar each quarter. 

Spring Discovery Week 
During Spring Discovery Wee​k, students participate in four days of exploration of exciting opportunities (second to last week of May). The goal is to provide students with unique experiences they might not normally have an opportunity to engage in outside of school, ranging from international trips, to touring unique spaces in Denver; from playing in a rock band to outdoor adventure experiences in the mountains. Teachers develop a four-day experience based on their passions and interests; students have an opportunity to vote for the ones they most want offered. Based on interest, students then sign up for those Discovery opportunities that most appeal to them. 
What other enrichment opportunities will be available AFTER the school day? Ms. Sierra Perez will continue to offer After School Homework Club from 3:10 – 5:30 every day for $75 per month for families needing a later school pick up time. At this time, we are unsure when we can begin hosting after-school activities with COVID, but will communicate with families once we hear guidance. 
PTO is organizing more club options for this year, like foreign language, karate, band, gardening, etc. More information on all clubs will be available by registration time in August. 
There are some low-cost or free after-school programs in our community. Open Door and cityWild are two different organizations that can pick up kids from Morey and drive them to their locations. If you have questions about after-school options, call Assistant Principal Monique Roberts-Gibson at 720-424-0724. 
What kind of sports are offered at Morey? We have the typical seasonal sports other DPS middle schools offer: flag football, cross country, softball, baseball, soccer, volleyball, floor hockey, basketball. For questions about athletics, please contact our Athletic Director, Shana Wilhelm, at shana_wilhelm@dpsk12.org. 
How do I notify the school if my child is absent? 
Please call the Morey Middle School attendance line at 720-424-0736. The attendance line is available 24 hours a day. 

Students who are tardy to school should always report to the main office for a tardy slip. 
Can I speak with the nurse about my student's medical needs? Our school nurse Debra Kirk. The nurse's office phone number is 720-424-0709. 
How can I get involved in the school community? Morey encourages parents/ guardians to actively participate in their children's education. The Parent-Teacher Organization will host an informational recruitment night in the first few weeks of school. Be on the lookout for more information about that night. Please consider attending to learn about the many school volunteer opportunities. 
Our Collaborative School Leadership Team provides opportunities for families to have a hand in important decision-making and monitoring, including budget, hiring decisions, and school climate matters. The CSLT replaces the Collaborative School Committee that is present in many schools, and is part of our innovation plan. 
How can I learn more about and provide feedback on the school direction? "Coffee with the Principal" is an excellent opportunity to learn more about the school and plans for the school. It also gives you an opportunity to connect with the principals and directors. In general, these coffees are scheduled for every other Friday morning from 8:00-9:00 am. Some of the coffees are at Morey and some will be in different locations around the city to accommodate families that do not live nearby. Be in the habit of checking the Flyer App and "Friday Things to Know" for information on those dates and locations. 
Please feel free to contact me regarding additional questions or concerns. I am so excited to partner with you in support your child's education during the 2020-21 school year. Go Mustangs! 
Hillary Niebauer
Principal Morey Middle School
720-424-0713
hillary_niebauer@dpsk12.org