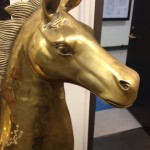 Parents, students, and guardians: looking for our school supply list? Please feel free to view our new school supply list below. Thanks, and I look forward to seeing you next year!
Backpack (must be able to fit into 9″ wide locker)
2″ Binder that ZIPS (to be used for all subjects) and contains the following:
Pencil Pouch that clips into Binder
Pencils – #2 only with eraser
Highlighters
Pens – Blue or Black
Notebook Paper
8 Section dividers
Additionally:
Spiral Notebooks -3
Composition Books – 2
Graph Paper
Two Pocket Folders (hole punched – Minimum of 4)
Shared Supplies for classroom – These Items will be given to the teachers for classroom use
Glue Sticks
Colored Pencils
Markers – Basic Colors – washable
Box of Band-Aids (multiple sizes)
Boxes of Tissues
Clorox Wipes
Paper Towels
Hand Sanitizer
One 6 Pack of AAA Batteries for Graphing Calculator (The School Provides Class Graphing Calculators for 7th and 8th Grade Math Classes
Ruler – has both metric and standard systems
Scissors
Poster board (Social Studies)
Modeling Clay (Social Studies)
Masking Tape (Social Studies)
If you can pick up any extra items on this list and donate them to our school supply room, we greatly appreciate it. The summer sales can be fantastic savings! Our Greatest Need is Notebook Paper, Pencils, Colored Pencils, Markers, and Spiral Notebooks.
If you shop at Target with a Target Credit Card, please ask to credit Morey Middle School. Thank You!!
Add a smile, it's free!