Mission Statement
Morey Middle School's Counseling Department prepares students to accomplish their future goals in life. We support students in academic and career readiness, social and emotional well-being and in finding personal success. We are thorough, data-driven and always looking towards the future of our students and community.
Who are the Morey Counselors?
Hey Mustangs! My name is Matt Pedersen and this is my first year as a counselor at Morey Middle School. I received my Master's Degree in School Counseling from Concordia University in Chicago, and my Bachelor's in Human Development from Binghamton University in upstate New York. I have been working with students and families for over 10 years, I am the first in my family to go to college, and I am excited about helping young people learn to be resourceful and discover what they are passionate about in life. In my free time I enjoy biking, hiking, and all things outdoors, music of all kinds, reading, and experiencing different cultures and new ideas. I am passionate about working with kids because any one of us is capable of changing the world, and it's inspiring to take part in building the future of our society. Our kids provide a glimpse into what is possible for tomorrow, and I am humbled by the opportunity to support and learn from them today, no matter the obstacles. Our future starts now.
Please feel free to email me at matthew_pedersen@dpsk12.org or call at (720) 424-0775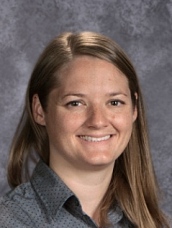 My name is Britney Derhak. I am happy to introduce myself as one of the counselors at Morey Middle School. This is my first year at Morey and I am looking forward to an amazing year of learning! I am from Billings Montana and have been living in Colorado for the past 3 years. I received my Master's degree in Counseling and Human Services from the University of Colorado at Colorado Springs and I earned a bachelor's degree in Health and Human Performance and an associate's degree in Fire Science from Montana State University Billings. While attending MSUB I also competed on the university's track and field team. In my spare time I like to go snowboarding, watch and play sports, travel, go to concerts, hike, and spend time with friends and family.
Please feel free to email me at Britney_derhak@dpsk12.org or call at (720) 424-0758
How and Why do Parents Contact the School Counselors?
Concerns over student achievement
Family health problems
New school registration and orientation
Test interpretation
Discussing special needs of their child
Early discussion of potential crises
Family difficulties or concerns
Parents can call the school counselor at any time for a phone conference or to set up a school visit.
How Does a Student See a Counselor?
Self-referral
Request of a counselor
Parent referral
Administrative referral
Teacher or other staff referral
Referral by friend(s)
What do school counselors do?
For Students:
Academic and career planning
Individual Career and Academic Plans (ICAP)
Provide information for a variety of social, emotional, career and academic needs
Crisis intervention and prevention
Teach a variety of skills individually and in groups
Establish and maintain cooperative relationships
For Parents:
Provide information for a variety of social, emotional, career and academic needs
Support in child's academic and career planning
Better understand the social and psychological aspects of child development
Work with the school to plan their child's education
Learn more about school programs
Become aware of community resources available to them and their children
Confidentiality
Confidentiality is of the utmost importance to us. We believe that each student and their families deserve to be treated with the deepest respect and discretion. We will guard your privacy as much as permitted by law. Below are reasons confidentiality will be broken
Danger to others
Danger to self
Danger from others
If you have any questions regarding confidentiality, please feel free to contact a team member
What is an Individualized Career and Academic Plan?
ICAP is a multi-year process that intentionally guides students and families in the exploration of career, academic and postsecondary opportunities. With the support of adults, students develop the awareness, knowledge, attitudes and skills to create their own meaningful and PoWeRful (PwR or Post-Secondary and Workforce Ready) pathways to be career and college ready.
Morey Teacher's #ReachHigher: http://youtu.be/vWgTf9qMnP4