June 3, 2020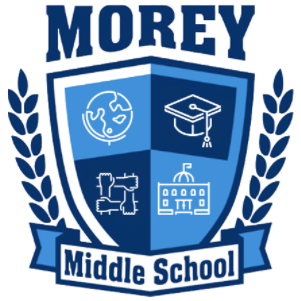 Dear Morey Community Members,
Morey Middle Schools stands with Denver Public Schools in denouncing Anti-Black violence in our nation. The violence observed through the murders of not only Ahmaud Arbery, George Floyd and Breonna Taylor, but also in the deaths of Philando Castile, Sandra Bland, Eric Gardner and the many other Black Americans demonstrates the systemic injustices that disproportionately impact the Black community.
We hear the hurt within the Black community, and it is our responsibility to respond to injustices head on, and teach our students how to do the same.
Morey has served the diverse Denver community for 98 years, and we will continue to do so for generations to come. We will not tolerate these injustices and must continue to educate our students, our staff and ourselves to dismantle these realities our community members face.
Here is our initial plan to change the mindsets and patterns that perpetuate systemic injustice towards our Black students:
Focus our strategic planning efforts to align with DPS' Black Excellence Resolution
Initiate a school-wide book study on racial equity and justice in schools
Creating a student-led union where students can process social injustices and create meaningful action
Utilize our mental health team to support concurrent and residual trauma from lived inequitable experiences
Institute community forums and feedback on our work
Facilitating community-building events led by our 99th Council students
Collaborating with local and national Black leaders
To all our African American students, staff, and community members: you matter. Black Lives Matter. We see you, and we support you.
Hillary Niebauer
Principal
Morey Middle School
MJ Roberts
Assistant Principal
Morey Middle School
Matthew Lunger
Dean of Culture
Morey Middle School