Morey Mustang Community: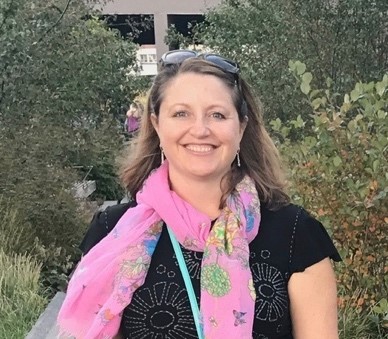 My name is Calarri Cox, and I am thrilled to be joining the Morey community next year as a principal intern. In my journey from classroom teacher to principal intern, I have developed a passion to ensure both students and teachers have equitable access to the supports that they need to thrive. I am excited to have an opportunity to work as a school leader in the Morey community and to learn and grow with Hillary Niebauer as my mentor.
My experiences have afforded me many opportunities to build the skills needed to be an effective leader. My teaching background is in secondary literacy, and I have taught students (14 years) and coached teachers (5 years) in a wide range of schools including 6th grade through 12th grade in Arizona, California, and Colorado. These experiences have shaped my core belief that school leaders must balance both instructional excellence and a strong school culture in service of equitable outcomes for students. Balancing urgency in instructional improvements with the need to cultivate strong relationships is essential in our pursuit to ensure equitable access to a quality education for students.
I will be a principal intern as part of a graduate program through the University of Denver and will be with Morey for approximately 1 day a week this coming school year. This internship is in addition to my current role as a program manager for teacher leader professional learning in central office. I hope to bring a new perspective to the Morey leadership team by leveraging my past experiences and to learn more about effective leadership and school systems.
An important part of my life that impacts how I show up in my work is my 10-year old daughter, Amelie. My daughter is obsessed with science and any connection to her dream of being an astrophysicist is the way to engaging her despite her learning challenges. Watching her triumphs and struggles in school have helped shape my perspectives about what is best for students. I have learned how strong partnerships with families that focus on meaningful interactions are essential in ensuring students are successful.
After a long week at work, I like to recharge with my daughter and husband, Brett. We love to hike, ski, or swim every weekend that we can. I also spend as much time as possible in my craft room on weekends. I love to sew and try to make as much of my wardrobe as possible. I have found this creative outlet to be both invigorating and inspiring.
I look forward to connecting with each and every one of you and look forward to learning from you as well. If you see me around, feel free to introduce yourself, I would love to get to know a little more about you!
Sincerely,
Calarri Cox