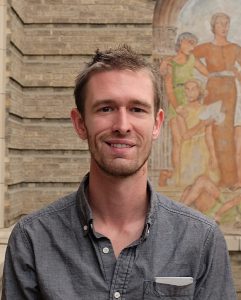 Hey Mustangs! My name is Matt Pedersen and this is my third year as a School Counselor at Morey Middle School. I received my Master's Degree in School Counseling from Concordia University in Chicago, and my Bachelor's in Human Development from Binghamton University in upstate New York, with concentrations in Psychology, Education and Africana Studies.
I have been working with students and families for over 12 years. I am a first generation university student and the grandchild of immigrants to the US.  I am excited about helping all people in our community learn to be resilient and discover what they are passionate about in life.
In my free time I enjoy biking, backpacking, skiing, music, reading, travel and experiencing different cultures and new ideas. I am passionate about working with kids because I know how challenging growing up can be firsthand, and any one of us has the potential for greatness, provided we have the opportunities needed to succeed. We all have a responsibility in shaping the future of our world, and I am grateful to be a part of the Morey family.
Please feel free to call or email me anytime, even if it's just to chat!
matthew_pedersen@dpsk12.org or  (720) 424-0725