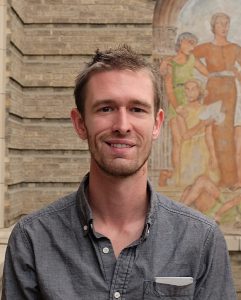 Hey Mustangs! My name is Matt Pedersen and this is my third year as a School Counselor at Morey Middle School. I received my Master's Degree in School Counseling from Concordia University in Chicago, and my Bachelor's in Human Development from Binghamton University in upstate New York, with concentrations in Psychology, Education and Africana Studies.
I have been working with students and families for over 12 years. I am a first generation university student and the grandchild of immigrants to the US.  I am excited about helping all people in our community learn to be resilient and discover what they are passionate about in life.
In my free time I enjoy biking, backpacking, skiing, music, reading, travel and experiencing different cultures and new ideas. I am passionate about working with kids because I know how challenging growing up can be firsthand, and any one of us has the potential for greatness, provided we have the opportunities needed to succeed. We all have a responsibility in shaping the future of our world, and I am grateful to be a part of the Morey family.
Please feel free to call or email me anytime, even if it's just to chat!
matthew_pedersen@dpsk12.org or  (720) 424-0725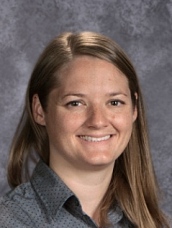 Hello Morey Mustangs! My name is Britney Derhak and I am proud to be one of the school counselors at Morey Middle School. Here is a little about me.
I grew up in Billings, Montana and attended Montana State University-Bilings where I received my Associates Degree in Fire Science and Bachelors Degree in Health and Human Performance.  I moved to Colorado in 2102 for Graduate School at the University of Colorado-Colorado Springs and completed my Masters in Counseling and Human Services in 2014.  I am entering my 4th year as a counselor, and my 3rd year at Morey Middle School.  I love working in a school with such diversity, where building relationships is a priority.
In my spare time, I play women's tackle football.  I also enjoy snowboarding, hiking, camping, traveling, watching sports and spending time with my family, friends and dogs.
Please contact me with any questions or any support you or your student might need. Britney_derhak@dpsk12.org or  (720) 424-0729