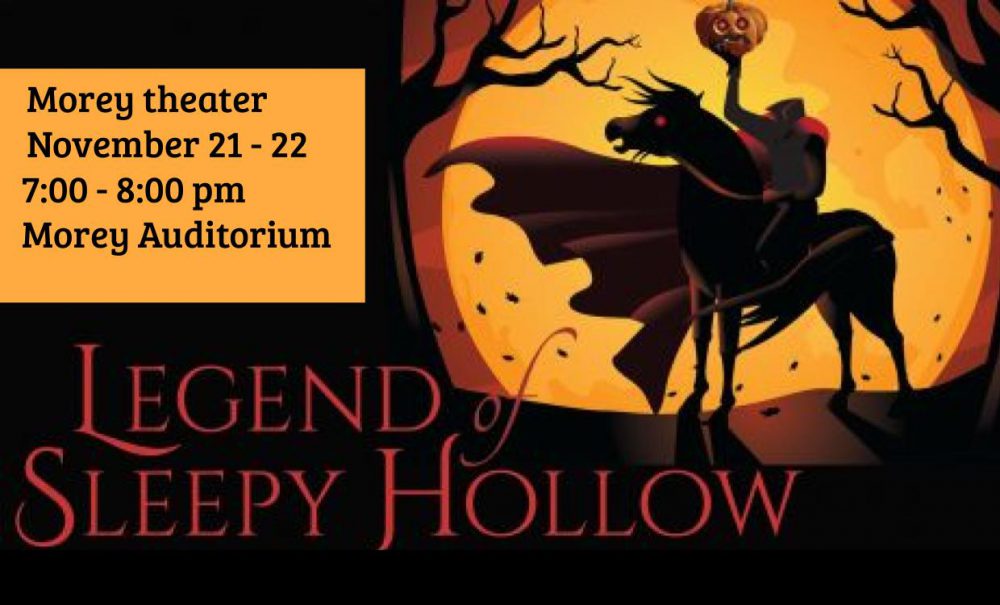 Come join in the spook, the romance, the absurdity of Legend of Sleepy Hollow! This will be Morey Theatre Troupe's second show!
When: November 21st and 22nd at 7:00 PM
Where: Morey Middle School Auditorium
Tickets are "on sale" for Legend of Sleepy Hollow evening performances. Tickets will be free. We will be asking for cash donations at the door for a new lighting system, sound system, curtain, etc.
Here is the link: https://www.eventbrite.com/e/legend-of-sleepy-hollow-tickets-82011491579