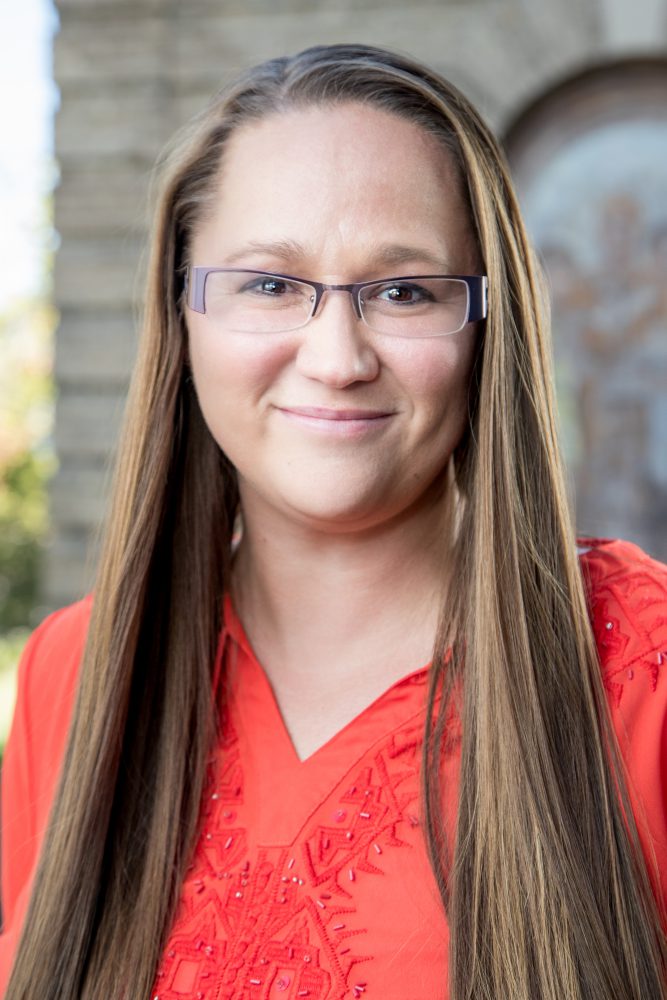 Hillary Niebauer, Principal
720.424.0713
My name is Hillary Niebauer and I am the principal at Morey Middle School. I am absolutely honored to serve as Morey's principal. I have been at Morey for the last three years as the Assistant Principal and Principal Resident and I am thrilled to lead the amazing staff and students at Morey next year.
I have spent all 16 years of my educational career in middle schools. I was a 7th grade Language Arts teacher for 10 years and then an instructional coach, student advisor and school leader the last six years. I feel my experience has given me valuable insight into middle school kids and effective school leadership.
My husband, Joel, and I have been married 14 years and we have two daughters: Abigail (13) and Rayen (11). Both play competitive soccer, spend hours vlogging and love arts & crafts. When I get that rare moment of free time, I enjoy reading, watching sports (huge Broncos fan!), and heading up to my dad's family cabin in Red Feather Lakes to fish.
Matthew Lunger, Dean of Culture
720.424.0730