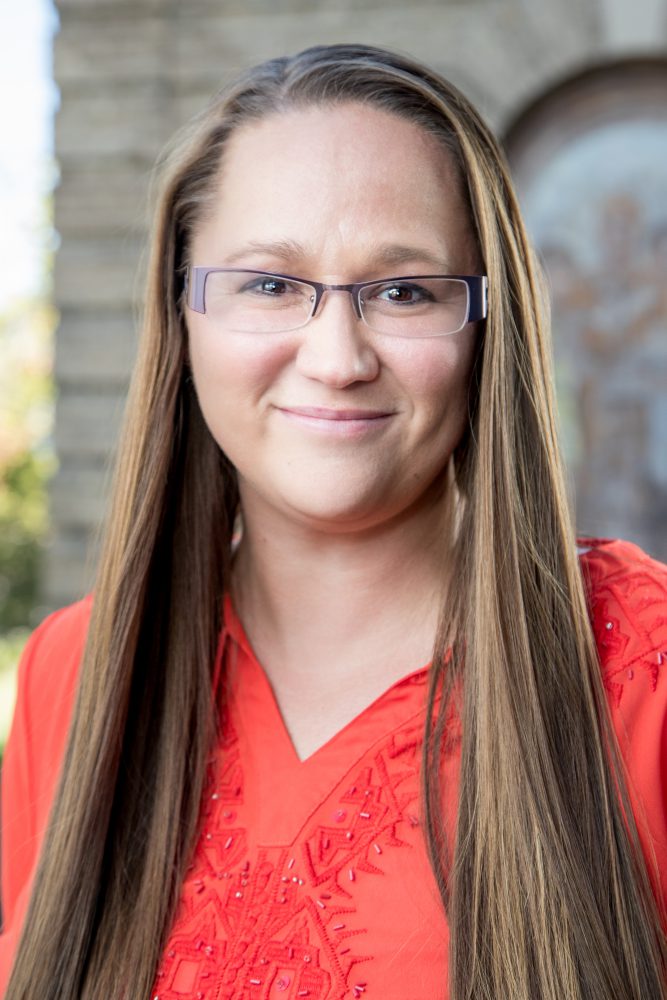 Hillary Niebauer, Principal
720.424.0713
My name is Hillary Niebauer and I am the principal at Morey Middle School. I am absolutely honored to serve as Morey's principal. I have been at Morey for the last three years as the Assistant Principal and Principal Resident and I am thrilled to lead the amazing staff and students at Morey next year.
I have spent all 16 years of my educational career in middle schools. I was a 7th grade Language Arts teacher for 10 years and then an instructional coach, student advisor and school leader the last six years. I feel my experience has given me valuable insight into middle school kids and effective school leadership.
My husband, Joel, and I have been married 14 years and we have two daughters: Abigail (13) and Rayen (11). Both play competitive soccer, spend hours vlogging and love arts & crafts. When I get that rare moment of free time, I enjoy reading, watching sports (huge Broncos fan!), and heading up to my dad's family cabin in Red Feather Lakes to fish.
Monique Roberts-Gibson, Assistant Principal 2019-20
My name is Monique Roberts-Gibson, and I am excited to be joining the Morey community next year as the Assistant Principal. My experience as a teacher and teacher leader has developed my passion for social justice, equity and culturally responsive teaching in the classroom. In both roles I have enjoyed supporting teachers and students in creating equitable and safe classroom environments for all learners. I am grateful to have the opportunity to bring my passion to the Morey community this Fall.
I have taught Literacy and Math for five years as an Interventionist and Special Educator from second to eighth grade, and I have been a teacher coach for one year. These experiences have taught me the value of building strong relationships with students and families in improving student achievement and school culture. It is critical that we put as much emphasis on culture and relationships as we do on instruction to create opportunities for success for all students.
My experiences as a Special Educator have taught me how different all learners are. Seeing my students put their trust in our learning community, and their productive struggle towards success drives my mission to create access for all learners in the classroom. These experiences have strengthened my belief that through strong relationships and high expectations schools are able to help all students achieve their success.
When I am not working, I like to participate in activities in the city and the mountains. In my free time I enjoy skiing, hiking, cycling, visiting art museums, and seeing new sites with my mother and my husband, Louis. I also like listening to music. I love many genres, from country, to hip-hop, to Danish pop music.
I look forward to getting to know you all as I transition into this role. I love meeting and learning about new people, and I cannot wait to get to know you all. I am often in the neighborhood, so if you see me please feel free to say hello.
Matthew Lunger, Dean of Culture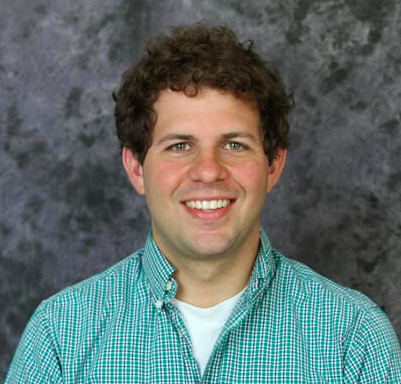 I am proud to serve as the Dean of Culture at Morey Middle School. This is my second year in this role and my third at Morey. Previously I taught secondary science in at Dr. Phillips High School in Orlando, FL and at Denver West High School. I place a strong emphasis on building and developing strong relationships with students, insuring that Morey is a place where students want to be, and where they can be successful. When I'm not working, I enjoy trail running, backcountry skiing, and spending time with family.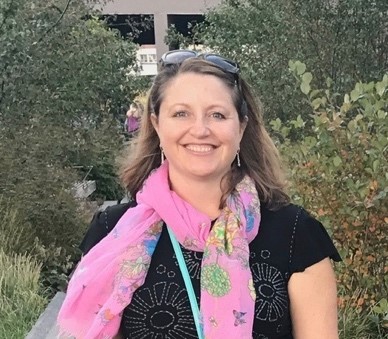 My name is Calarri Cox, and I am thrilled to be joining the Morey community next year as a principal intern. In my journey from classroom teacher to principal intern, I have developed a passion to ensure both students and teachers have equitable access to the supports that they need to thrive. I am excited to have an opportunity to work as a school leader in the Morey community and to learn and grow with Hillary Niebauer as my mentor.
My experiences have afforded me many opportunities to build the skills needed to be an effective leader. My teaching background is in secondary literacy, and I have taught students (14 years) and coached teachers (5 years) in a wide range of schools including 6th grade through 12th grade in Arizona, California, and Colorado. These experiences have shaped my core belief that school leaders must balance both instructional excellence and a strong school culture in service of equitable outcomes for students. Balancing urgency in instructional improvements with the need to cultivate strong relationships is essential in our pursuit to ensure equitable access to a quality education for students.
I will be a principal intern as part of a graduate program through the University of Denver and will be with Morey for approximately 1 day a week this coming school year. This internship is in addition to my current role as a program manager for teacher leader professional learning in central office. I hope to bring a new perspective to the Morey leadership team by leveraging my past experiences and to learn more about effective leadership and school systems.
An important part of my life that impacts how I show up in my work is my 10-year old daughter, Amelie. My daughter is obsessed with science and any connection to her dream of being an astrophysicist is the way to engaging her despite her learning challenges. Watching her triumphs and struggles in school have helped shape my perspectives about what is best for students. I have learned how strong partnerships with families that focus on meaningful interactions are essential in ensuring students are successful.
After a long week at work, I like to recharge with my daughter and husband, Brett. We love to hike, ski, or swim every weekend that we can. I also spend as much time as possible in my craft room on weekends. I love to sew and try to make as much of my wardrobe as possible. I have found this creative outlet to be both invigorating and inspiring.
I look forward to connecting with each and every one of you and look forward to learning from you as well. If you see me around, feel free to introduce yourself, I would love to get to know a little more about you!
Sincerely,
Calarri Cox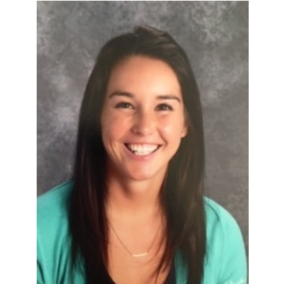 Hello! My name is Alison Doyle, and I'll be joining Morey as a new math teacher and STL. I have 6 years of teaching experience, starting my career in Virginia, and then moving to Colorado. I am coming to Morey from Hill Campus of Arts & Science, in DPS.
I grew up and attended college in the same town of Slippery Rock, Pennsylvania. Upon graduation, I got my first job in Virginia. While teaching 8th grade math, I attended University of Virginia, where I received my Masters in Curriculum and Instruction. Two years ago, my boyfriend got relocated for his job to Denver, which is how I ended up out here. My love of hiking, skiing, (and now snowshoeing) made this big move much easier, as I feel right at home.
I am so excited to join Morey, as I've already heard such great things about the staff and students. I look forward to meeting you and working together next school year!