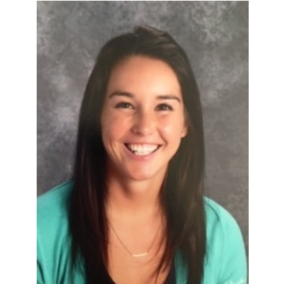 Hello! My name is Alison Doyle, and I'll be joining Morey as a new math teacher and STL. I have 6 years of teaching experience, starting my career in Virginia, and then moving to Colorado. I am coming to Morey from Hill Campus of Arts & Science, in DPS.
I grew up and attended college in the same town of Slippery Rock, Pennsylvania. Upon graduation, I got my first job in Virginia. While teaching 8th grade math, I attended University of Virginia, where I received my Masters in Curriculum and Instruction. Two years ago, my boyfriend got relocated for his job to Denver, which is how I ended up out here. My love of hiking, skiing, (and now snowshoeing) made this big move much easier, as I feel right at home.
I am so excited to join Morey, as I've already heard such great things about the staff and students. I look forward to meeting you and working together next school year!