Here is an updated schedule as of September 6th, 2019. Following these schedules are more details about the actual clubs. Please contact MJ at Monique_Roberts@dpsk12.org with any questions.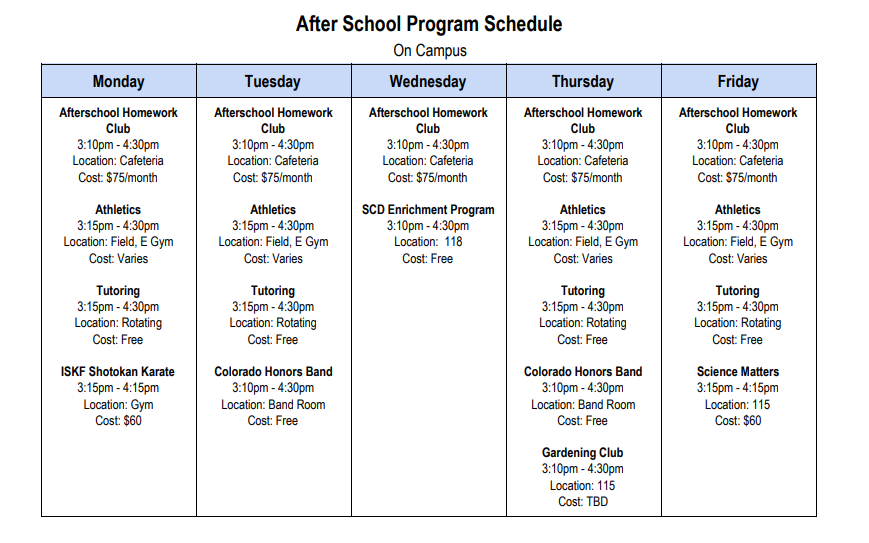 For more information about the SCD Enrichment Program, view the following webpage and video link.
The SCD Enrichment program is comprised of three component program that supports students through cultural education, academic support, and leadership strengthening. Students learn their history to instill pride and confidence in themselves and their culture.