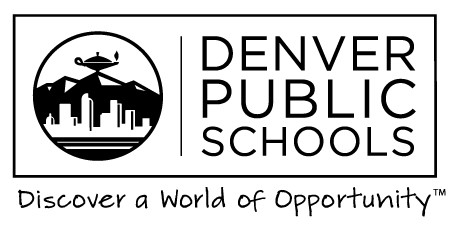 Nov. 29, 2018
Dear Morey Community,
After a thoughtful recommendation by the Morey Collaborative School Leadership Team, and feedback from the community, we are excited to announce that Interim Superintendent Ron Cabrera has selected Mrs. Hillary Niebauer as the permanent principal of Morey Middle School. We are confident that Mrs. Niebauer will carry on Morey's mission with the same passion and commitment we have seen from her in her last several months as interim principal.
Mrs. Niebauer has been fully invested in the Morey community as she has been at Morey for the last three years as the assistant principal and principal resident. She has spent all 16 years of her career in middle schools. Of those 16 years, 15 of them have been in Denver Public Schools. She was a seventh-grade Language Arts teacher for 10 years and then an instructional coach, student advisor and school leader the last six years. She truly is a champion of the Morey Middle School community.
Mrs. Niebauer has been happily married to her husband, Joel, for 14 years. They have two daughters, Abigail (13) and Rayen (10). Both of their daughters play competitive soccer, spend hours video blogging and love arts and crafts. In her free time, Mrs. Niebauer enjoys reading, watching sports (huge Broncos fan!), and heading up to her family cabin in Red Feather Lakes to fish.
Principal Niebauer and the Morey Leadership Team are committed to supporting and providing resources and tools to help all Morey students and staff succeed. Please join us in congratulating this talented leader of Morey's community at an upcoming Morey Family Open House. We will share additional details about the open house very soon!
Sincerely,
Heather Haines                                                                       Cesar Cedillo
Instructional Superintendent                                                 Operational Superintendent
29 de noviembre de 2018
Estimada comunidad de Morey:
Luego de una intencionada recomendación por parte del Equipo de Liderazgo Escolar de Colaboración y de las opiniones y sugerencias de la comunidad, nos complace anunciarles que el superintendente interino Ron cabrera ha elegido al a Sra. Hillary Niebauer como directora permanente de la Escuela Secundaria Morey. No nos cabe la menor duda de que la Sra. Niebauer cumplirá la misión de Morey con el mismo entusiasmo y compromiso que ha demostrado durante los últimos meses como directora interina.
La Sra. Niebauer se ha dedicado de lleno a la comunidad de Morey y ha trabajado en nuestra escuela durante los últimos tres años como directora y directora residente. Ha dedicado los 16 años de su carrera a las escuelas secundarias. De dichos 16 años, 15 los ha invertido en las Escuelas Públicas de Denver. Fue maestra de Lengua y Literatura de 7.º grado durante 10 años y, luego, entrenadora de instrucción, asesora estudiantil y líder escolar durante los últimos 6 años. Es realmente una campeona de la comunidad de la Escuela Secundaria Morey.
La Sra. Niebauer ha estado felizmente casada con su esposo Joel durante 14 años. Tienen dos hijas: Abigail (de 13 años) y Rayen (de 10 años). Ambas juegan fútbol competitivo, invierten varias horas en sus blogs de videos y les encantan las manualidades. En su tiempo libre, la Sra. Niebauer lee, sigue a varios equipos deportivos (¡es súper fan de los Broncos!) y va a la cabaña de su familia en Red Feather Lakes a pescar.
La directora Niebauer y el equipo de liderazgo de Morey tienen el compromiso de proveer apoyo, recursos y herramientas para ayudar a que todos los estudiantes y personal escolar de Morey sean exitosos. Los invito a felicitar a esta talentosa líder de la comunidad de Morey durante un evento abierto al público en la escuela. Pronto compartiremos más información sobre este evento.
Atentamente.
Heather Haines                                                                       Cesar Cedillo
Superintendente de instrucción                                             Superintendente operativo